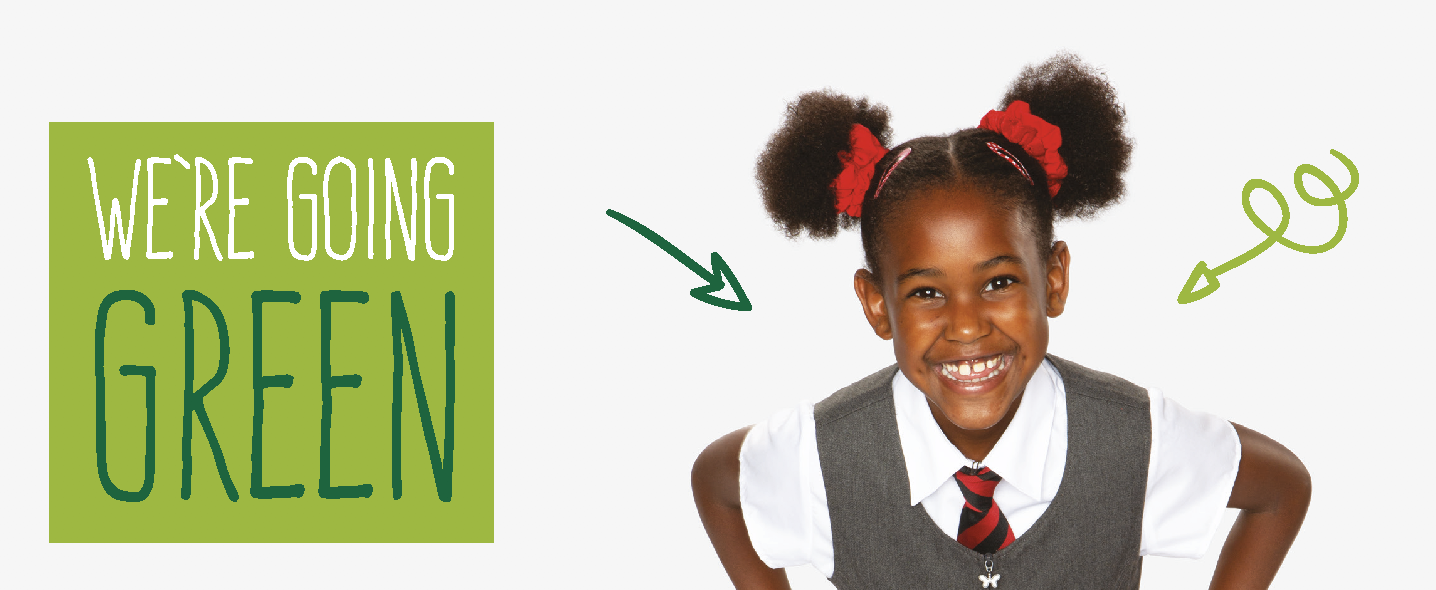 OUR ECO JOURNEY

We've always taken our responsibilities as a business very seriously and have been dedicated to working for the good of communities and the environment.
Now more than ever we're focussing on sustainability and the future of our children's planet. We're looking at all aspects of our business and to create our very own 'Green Manifesto'. We're making calculated steps towards change with the aim of reducing our carbon footprint and reducing items heading to landfill and our oceans.


TEXTILE RECYCLING
We're investing in new products and technology and sourcing new alternative, recycled and sustainable materials. We aim to ensure quality without compromise whilst focussing on our environmental impact.


CIRCULAR FASHION/CRADLE TO CRADLE
We've partnered up with Newlife (The Charity for Disabled Children) to re-use and recycle any old or unwanted stock.


UK MANUFACTURING/CARBON FOOTPRINT
We proudly make our ties in the UK which helps reduce your carbon footprint by 97% compared to ties manufactured in China.*


SUPPLY CHAIN
We have strong ethical standards and eco-thinking that runs right through the thread of our business ensuring from start to finish we work to echo the same message from the factory to shop floor to the playground.


TRANSPORTATION/ENERGY SAVING
We're choosing sea and rail freight as our preferred methods of transportation wherever possible, as both produce less carbon pollution than air freight.


PLASTIC REDUCTION IN PACKAGING
We're removing plastic tie sleeves (preventing 1.78kg per 1,000 ties of plastic heading to landfill), and developing an alternative presentation card. We are also working hard to remove and find an alternative to virgin poly bags, to ensure bags arrive to our customers in perfect condition.

*Despatching 100 ties from China via air freight uses 29kg of CO2e compared to 0.004kg of CO2e made in the UK.



}